East Harbour Energy Ltd
East Harbour Energy is a consulting business with a strong commercial, economic and technical capability.
Our primary focus is on energy and soundly based commercial outcomes. We provide strategic and commercial advice and support to a wide range of businesses and organisations, including manufacturers, building owners, energy companies, government and local authorities and energy producers. We have wide experience based on over 10 years of assignments as a team as well as the extensive experience of our team members.
Our services outlines East Harbour's core business areas which include strategic advice and planning, energy management, project management, business advice and forecasting, executive management services. and the provision of administration and secretarial services.
Here are profiles for the East Harbour team.
Memberships and affiliations
East Harbour Energy is a Silver member of the Bioenergy Association (BANZ).

Our partners

East Harbour Energy is an EECA Business Programme partner accredited to deliver services under the EECA Commercial Buildings programmes. Funding is available from EECA to support energy efficiency in your building so contact us to check out the details.
Announcements and Awards

The Bioenergy Association was pleased to announce that East Harbour managing director, Brian Cox, was a finalist in the NZI Sustainable Business Network Awards 2016 held on 17 November 2016. The awards were designed to show-case and highlight the fantastic contribution business, Govt, NGOs and Individuals are making towards sustainability in New Zealand. Read more here>>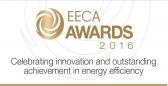 The Bioenergy Association of New Zealand (BANZ) welcomed the announcement by the Energy Efficiency and Conservation Authority of the East Harbour managing director, Brian Cox, was a finalist for the Vector Energy Leadership Award at the award ceremony held on 18 May 2016. Read more here>> and view the BANZ Media Statement.